Brian Hillier is the Director of Quick and Friendly Loans Limited and has worked in the Finance Sector since the year 2000.
Always trying to find ways for people of all credit backgrounds to get the finance they need.
At Quick and Friendly Loans we know how stressful the experience of being strapped for cash can be.
Our aim is to take the strain out of the application process and to ensure that you get the funds you need, when you need them.
We use only registered and reputable online loan Lenders
We have a great variety of loan lenders to choose from.
All of the Loan Lenders we advertise are registered and approved by the Financial Conduct Authority.
We do not provide any loan advice and we are not a lender. This is a finance related blog to assist you in any way we can.
We have no connection or relationship with the lenders that are advertised on this website and it is your own responsibility to find the loan that suits you best.
All Credit Ratings Considered
Lenders consider all applications fully and fairly, whatever the credit history of the applicant.
By all means apply on line to see if you can be approved in minutes and if you are approved, study the terms of the new loan offer before accepting the loan.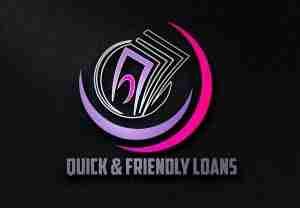 Quick and Friendly Loans is here to help with your short term money problems
So, you could go to your bank or building society for a loan to help with your situation.
Unfortunately though, due to the current economic climate, they are becoming more and more reluctant to lend, particularly if your credit history is less than perfect.
Not only that, it can take weeks or even months for these loans to complete and for you to receive your cash.
When you need the cash quickly, then banks and building societies will not be an option.
Small fast cash loans are an excellent short term fix to those short term money problems and they are available to apply for on this website.
The following are our contact details if you wish to get in touch about any matter:
email : info@quickandfriendlyloans.com
Quick and Friendly Loans Limited
61 Bridge Street
Kington
HR5 3DJ
The above address is the limited company registered address and we do not have an actual office there for you to visit.
Everything is done through the website online and we cover the whole of the United Kingdom, including England, Wales, Scotland and Northern Ireland.