Answers to Frequently Asked Loan Questions
Frequently Asked Loan Questions with answers below:
Are there any upfront fees?
There are no upfront fees when applying for a loan via Quick & Friendly Loans; our loan matching service is free.
Quick & Friendly Loans receives a commission from the lenders and brokers that we refer you to, if you enter a loan agreement with the lender.
What do you mean you provide a matching service?
Quick & Friendly Loans is a loan broker so we introduce you to one of our panel of lenders or brokers to see if they are able to provide you with a loan.
If you are matched successfully with one of our panel a lenders then you are provided with the opportunity of entering a borrowing agreement with that specific lender. Please be sure to consider all of the information provided to you by any lender before deciding to take out a pay day loan.
In particular you should read the lender's website and loan documents to help you decide whether the loan is appropriate for your circumstances.
What are the complications of making a payment late or missing a payment altogether?
Payday advances should be used for short-term borrowing needs only, where you are able to pay back the loan within 30 days or on your next pay day.
We work with numerous lenders all of which have their own practices and distinct loan agreement terms and conditions. However, the consequences of non-payment can include:
1. Making it more difficult for you to obtain credit in the future or having to pay default charges to the lender.
2. Paying more for your credit by extending the term of the loan and therefore the period for which you pay interest.
3. Reports being made to a credit reference agency.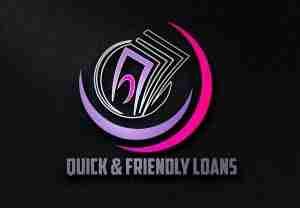 So be sure to read carefully the terms outlined by the lender you have been matched with. If you are likely to miss or have any problems making a payment you should contact the lender directly.
Do the lenders on Quick & Friendly Loans' panel comply with Responsible Lending?
We work with over 30 lenders, all of which are contractually committed to Responsible Lending. All lenders that we work with are committed to:
1. Ensuring that any loan offered is specific to the borrowing needs of customers;
2. Assessing each customer individually as to whether they are able to repay a loan;
3. Providing clear loan documents and agreements as well as clear lines of communication;
4. Maintaining high levels of customer service and satisfaction.
Do Quick & Friendly Loans decide if I can renew my loan?
Brokers are not involved with the decision to renew your loan. Quick & Friendly Loans works with a number of lenders who have their own specific renewal policies.
Read the loan agreement terms and conditions specified by the lender we match you with carefully. Any questions on if you need to renew your loan, please kindly contact the lender directly.