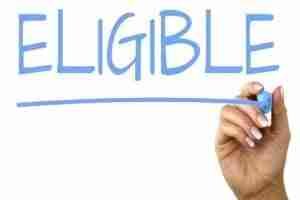 Firstly you need to ask yourself the following questions below to check if you are eligible to apply for a new loan.
Eligibility Questions:
Are you over 18 years of age?
Are you a UK resident?
Are you employed, self-employed or on regular benefits with an income of over £500 net per month?
Do you have a UK bank account that your wages are paid into?
Do you have an email address?
Do you have a mobile phone number?
Whatever your need for money is, from an emergency home repair, family expenses or unexpected car problems, it is just a matter of selecting the amount you want to borrow, filling in a few personal details and receive a decision online within minutes.
Responsible short term and installment loan providers do not want you to apply for a loan if it will compromise your current financial situation, if this sounds like your situation –
You are experiencing financial difficulty on a monthly basis
You have trouble repaying current creditors
You might consider contacting a debt advisory service to help you. www.nationaldebtline.org/
In order to contact your loan provider, please refer to your loan agreement.
Your loan agreement will have all the contact information you require in it.
You will have received this either by email or by post when you accepted the loan offer online.
As we are a fully online service we do not operate a Call Centre, however, if you need to get in contact or have any questions with regards to our website or the service we provide, please email us on info@quickandfriendlyloans.com.
Remember that no matter how desperate financial matters get, please never approach or search for loan shark loans online.
All of the loan lenders advertised on this website are approved and registered with the Financial Conduct Authority and you can apply in confidence because of that.
Get Clear Loan Offer Details
If you approved for a loan when you apply online, you will first be given all of the details of the loan clearly presented, so as you can evaluate whether it is suitable for you or not.
The Offer will set out the terms and conditions of the loan, the repayment period, interest rate or APR, monthly repayments, etc.
You must then decide if it is suitable for your particular circumstances and more importantly, that it is affordable for you too.
Only when you are happy with everything should you go ahead and confirm acceptance of the new loan offer, so as the loan funds can be paid out to you as soon as possible.
When you do not rush and take it one step at a time, you will end up with the loan that meets your needs and no regrets afterwards.