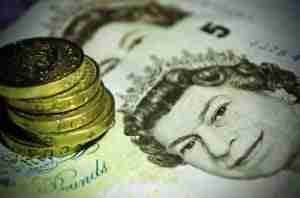 Urgent Loan – if you're in need of fast cash, you might not need to look anywhere else. In fact, you're probably already in possession of fast cash.
People who have credit cards typically have access to what's known as a cash advance.
Urgent Loan Advance Needed Quickly
A cash advance can provide you with an urgent loan, as soon as you can get to an ATM and withdraw the money.
But like all fast cash loans, there are limits you need to know about.
What should I know about a credit card cash advance?
Some credit card holders have access to a cash advance. This is usually an amount of delegated cash that you can borrow from your credit limit.
If you check your credit card account, you may find a reserved portion of cash under a 'cash advance limit' column.
That's the amount of funds you can withdraw via an ATM. But that doesn't mean you can withdraw everything at once.
You can only withdraw funds up to your cash advance limit. That also means you probably shouldn't withdraw everything at once, as cash advances also come with fees.
What fees should I expect if there's a loan needed?
Same day loans might come with fees that correspond with their usually higher interest rate with some loan companies. The fee is usually charged as a percentage of cash advance or a flat rate.
Most credit card companies, to provide an example, charge as much as 5 percent of a cash advance balance.
Interest on a credit card cash advance balance starts building as soon as you borrow, which is why we suggested not to withdraw everything ASAP.
In order to keep the interest to a minimum, you'll have to pay it off as soon as possible, before you're billed. With a new loan, you will know exactly what your interest and monthly payments are going to be.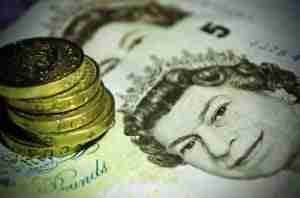 How do I take out a cash advance and what should I expect after withdrawing the money?
As mentioned, you can withdraw the money directly from an ATM, as long as it's available. We've also mentioned the fees associated with these types of loans.
Besides the fees, you also have to take ATM fees into consideration, as they might be different for cash advance withdrawals. It's tempting to take out more than you need for 'another time', but that foresight could lead to financial issues.
The interest on a cash advance starts accumulating as soon as you take the money out and coupled with other fees, this could make paying back the balance far more expensive than you need.
Always keep your cash advance limit in mind if you're withdrawing directly from your credit card. Take out enough funds and not just as much as you want for now.
Think of a cash advance like a pay day loan, sure, you can take out more funds, but you'll end up paying more if you do.
Why not have a look at our loan companies for urgent loan needed today, instead of using your credit card. Click on the Menu at the top to get to the application pages.