This article is all about Glo Guarantor Loans.
However, it appears that Glo are currently not receiving new loan applications, but we understand that this is temporary. There are plenty of loan links on this page that will take you to loan companies willing to accept your application online, whatever your credit status is.
Had financial problems in the past, new to using credit or your income isn't steady and predictable? You may find that many lenders judge you really harshly. They may only see the bad stuff and decide they've no way of really knowing if they can trust you. Once a Lender has refused your application, usually the only way to get the money you need is to turn to more expensive credit options.

Glo look at things a little differently. They speak to someone close to you and if they're happy to support your loan application as a Guarantor and as long as you can afford the repayments, Glo Guarantor Loans will be prepared to lend to you.
Glo Loans will offer you the money you need at an APR that won't scare you or your Guarantor. Glo is part of the well known doorstep lenders of Provident Personal Credit, who have been helping people who have been excluded by other lenders for many years.
How Glo Loans Work
If someone who knows you is happy to trust you, Glo Guarantor Loans believe they can trust you too. That's how Glo loans can offer you the money you need – up to £7,000 – at an APR that's lower than you might expect.
Glo Loans don't worry too much about your credit score. As long as you aren't bankrupt, in an IVA, have a Trust Deed or similar, they will try to help. Of course you must be able to afford your repayments, as we do not want anyone getting into financial problems. When you apply to Glo Loans you will need someone to be the Guarantor on your loan.
That person will be asked to take responsibility for the loan if you are unable to repay it, so it needs to be someone with a good credit history, who trusts you. If you happen to get into difficulty, we will always try to sort things out with you first before speaking to your Guarantor
Most people choose someone in their family (as long as they have separate finances) but it could be a good friend as well. Your Guarantor does NOT have to be a homeowner – tenants are just fine.
Your Guarantor must be:
A relative or friend who knows and trusts you
Willing to take responsibility for the loan if you fail to make repayments
Aged 18 to 70
Someone with a good credit history
Financially independent from you – you cannot share finances
Glo Loans will check all the details you provide and also talk to both you and your Guarantor, so it's important you speak with them about the application first.
A few finer details
Glo is a lending company, specialising in loans for people who struggle to borrow from other lenders. They are not a broker.
Glo interest rate is fixed – so you can budget knowing your repayments won't ever change (unless you miss a payment, when we always discuss this with you first)
Glo Loans charge daily interest, so if you repay your loan early you'll save money by paying less interest.
If you make a late payment, interest will be charged daily on the money you should have paid, so your loan will cost more in the end and it might take longer to pay off. You should always give Glo Guarantor Loans a call if you get into difficulty, you may be surprised how helpful they can be.
We hope you get sorted out with new Glo Guarantor Loans to suit your particular cirumstances and needs. Glo personal loans are a popular choice in the UK, especially for applicants with a bad credit history. Mainstream or traditional lenders will rarely consider anything short of excellent or good credit scores.
The assessment of points is objective but the demarcation of what qualifies as good credit is subjective, in most cases preferential. The lender gets to decide what a good credit score is. For some it could be eight hundred and for some it could be seven hundred. There are companies that ask for a steep nine hundred points.
Find GLO Personal Loans
Glo unsecured loans have stood out over the years for many reasons. If you don't have an excellent credit history and you don't have an amazing financial profile that a typical lender is willing to overlook your credit score, then you can resort to Glo personal loans.
Glo loans can be worth a thousand pounds or as much as seven thousand. That is pretty much what most people would need to take care of a financial problem.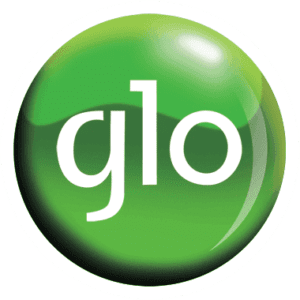 The repayment period is one to five years, which is again very realistic. One may feel stressed to repay a few thousand in less than a year and repaying over ten years for a three thousand or five thousand pounds loan doesn't make sense as one would pay thousands in interest.
Glo loans are approved very quickly. You can actually get to know the same day if your application would get approved.
You may get the cash on the same day in some cases or it may take two to three days but you would know instantly if you would get approved. Glo personal loans are charged a fixed rate of interest. You may know the difference between adjustable or variable and fixed rates of interest.
Many borrowers think that a fixed rate is not ideal but it is. Adjustable rates may appear to be tempting but they may shoot up and it could prove to be very costly. Whether it is a simple unsecured loan or a guarantor loan, a Glo personal loan comes with fixed rates of interest.
Glo personal loans where you can use a guarantor do not require the guarantor to be a homeowner. The guarantor should be a UK resident, must not have any financial associations with you or joint assets, must be at least twenty one years of age and should have a bank account.
But, the requisite of many lenders that only a homeowner can be a guarantor doesn't apply to a Glo personal loan.