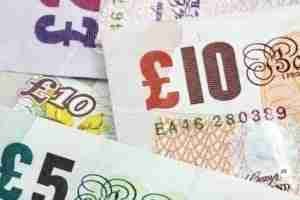 Short Term Cash Loans: do you need one?
Nowadays, people have been struggling to make ends meet.
While they do work day to day, sometimes making enough to cover serious expenses, some people just need more funds to successfully cover all of their living expenses, never mind the unexpected situations that can arise that need extra money to try to sort out.

Most people in this situation take out short term cash loans.
Cash loans for the short term are as they're implied, short term loans that people can take out to cover expenses as soon as possible.
Most lenders require people to repay as soon as possible, typically in monthly installments.
But while some people end up paying everything off in time, others don't quite manage to do that.
The risks involved with short term cash loans make people wary of them, especially if they already have financial issues.
People with limited or poor credit usually don't have many options.
On the other hand, people in that particular situation may not have any other choice but to take out a short term cash loan.
Alternatives to Short Term Cash Loans
So, if you're in the market for a short term cash loan, do you really need one?
Most would say you probably don't.
But while you're deciding on a short term cash loan, let's look at a few alternatives to consider before you settle on one.
Credit union short term cash loans
Credit unions offer short term loan programs for subscribing members.
If there's a credit union in your area, you should get in touch and see if you're eligible to join.
Most of the time, credit unions offer short term loan programs with specific terms that could end up benefiting you in the long run.
Credit unions also offer various financial advice and help services, which is incredibly useful for people who need financial assistance.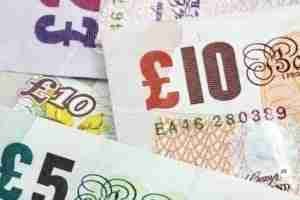 Small bank short term cash loans
Small banks also offer alternatives to short term cash loans.
These loans are usually lower cost, short term loans that allow people to take out funds in accordance with their financial eligibility.
Much like credit union loans, you'll have to get in touch with your bank to learn more about the terms of their loans.
With high street banks, your credit score will need to be high, you will need to have been in employment for a few years and be able to prove your income with payslips or a letter from your employer.
A lot of bother to go to when you can just use our forms with no proofs needed!
Credit Card Cash Advance
A cash advance enables a credit card holder to take out a certain amount of cash from their credit limit, usually a percentage.
Most credit card companies delegate a certain amount of funds to allow account holders to withdraw cash; this limit is usually known as a cash advance limit.
Cash advances typically have fees, along with higher interest rates, so it's always a good idea to learn more about your limits before utilising your available cash advance.
Have a look at the different loan companies on this website and click on the loan links or banners to find out more about short term cash loans.
Hopefully this article on Short Term Cash Loans will enable you to get your new loan quickly on this website today.
You can apply using our own loan application form by going to the top Menu and clicking on the link.
After fully completing the form, just submit it and it will only take 2 minutes to try to source you a lender to match your requirements. Acceptance of any loan offer made online is as simple as a click to activate it.