What or who are money lenders? This is any person or company that lends money to others. This can be in the form of a bank lending money through themselves or advertised through the likes of a supermarket provider.
Borrowers can also acquire money through a private lender who wishes to make an investment with their capital.
Who can borrow from money lenders online?
Typically, there are restrictions on who can borrow from lenders. These are usually that borrowers are over 18, have an income, live as a registered citizen and have a good credit rating.
Each lender will have different requirements for borrowers and there are lenders that are specifically suitable for those with a poor credit rating.
What is the application process for money lenders?
Before applying for a loan you will have to meet the lenders criteria. This usually is that you are aged 18 years and over, have a permanent address, have a current bank account and receive a minimum income regularly.
For the majority of money lenders, borrowers can apply online, by phone or in branch if they are applying with a bank.
Some lenders may request evidence of address, wage and identity. Once this is confirmed and a credit search is carried out, the money is usually released right away.
I have bad credit – will I be accepted by money lenders UK?
Depending on the requirements listed for applications, not all lenders may lend to those with bad credit.
The best way to find out if you will be accepted without the worry of applying and being declined, you should look for companies that offer a soft search or contact the lender direct.
Another option is to approach a lender that specialises in loans for applicants that have poor credit, as they are normally keen to lend cash. These lenders have more experience and knowledge of the market specific to those who have adverse credit.
However, by applying with these lenders it is still not 100% guaranteed that you will be accepted.
Are all money lenders UK regulated and provide safe lending?
Traditional banks and official money providers have very strict lending practices as they are heavily regulated by the Financial Conduct Authority (FCA). It is worth checking that the company you are applying with are FCA certified.
This shows that the company you are applying with meet the correct standards that are required to ensure the customers is treated well throughout the lending process. The loan lenders we use will also accept new loan application from people with all types of credit histories, backgrounds and credit scores.
If you have had credit problems in the past or maybe have been refused a loan recently, you are more than welcome to give our loan lenders a try. Go to the Menu at the top of this page and choose either Payday Loans or Personal Loans to get started today.
Payday Loan values go from £100 to £2,000 and the Personal Loans option has a maximum of £3,500 loan amount. You might be wondering what kind of money lending is available?
You can borrow money in many forms and agreement terms, but basically they are either secured loans or unsecured loans. Examples of unsecured loans are personal loans and payday loans.
Borrowers can also look to taking out a specified loan, such as a car loan, home improvement loan or debt consolidation loan. These loans are all borrowed on an unsecured basis.
Secured loans are only available to those that are homeowners, as the loan is secured against your home.
What is involved in money lending with a personal loan?
Personal loans are unsecured and can be used for whatever the borrower wishes. This is not the same as a specified loan, like that of a car loan which is specific for the purchase of a vehicle. It is however borrowed on an unsecured basis.
A personal loan can provide cash for an agreed amount and the amount paid back is clearly illustrated to show how much it will cost the customer per month and what interest is charged for the term of the loan.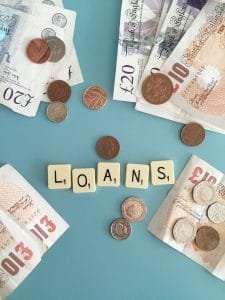 What kind of money lending is a debt consolidation loan?
As the name suggests this type of money lending loan is for the consolidation of debts.
By consolidating your debts into one very manageable payment per month, it allows you to better organise your finances, lending and debts and to hopefully get a better rate so that it is cheaper and quicker to pay off.
With money lending what is the difference between a personal loan and a payday loan?
Both types of loans lending are unsecured, however, depending on your credit rating a payday loan may be a more suitable option.
If you have a good credit rating or if you require a large amount of money, a personal loan may be your best option.
Payday loans however are suitable if you require a small loan for a short time or if you have a poor credit rating.
When Money Lenders UK are looking at lending what factors affect being accepted for a loan?
There are many things that will affect your chances of getting accepted for a loan.
Your credit rating is the most important influence when a lender looks at your application and whether they accept you for a loan. If you have a poor credit rating your options may be limited and you are more likely to be turned down.
You must ensure that you are eligible for a loan and meet all the lenders requirements. This could be that you are 18 years and older, have a permanent address, have a regular minimum income and have a current bank account.
You may have heard of a loan shark, but you may not have heard of a money lendings team.
What are Money Lending Teams?
Money lending teams were first put in place in England as a way to deal with the rise in loan sharks providing illegal lending. A loan shark is someone who lends cash to someone, typically someone who has found it difficult to be accepted for a loan through conventional means or someone who is desperate for money fast.
The loan shark may seem lovely and helpful initially, but they can soon change. Loan sharks have been known to threaten individuals who owe them money, charge ridiculously high interest on loans and may even take a person's valuables to make up for some of the repayments.
As you can imagine this behaviour has a real detrimental effect on someone and is why with government funding, these teams were put in place to help deal with individuals that have been affected by loan sharks.
How the money lending teams work is by trying to stop these loan sharks from being able to function in our communities. The team usually consists of specialist investigators and Liaise Officers that have a background in the police, with trading standards or have debt advice experience.
With the money borrowing team, they are able to pull their resources together to work towards prosecuting the loan sharks so that they can not harm any other individuals and help to protect those that have been put under the stress of the experience.
The loan lending team provides consumers with the facility to check if the lender they are considering is legal to ensure they are protected. The team aim to protect the public and businesses from walking in to trouble with these illegal scammers and to help prevent it from the get go.
Need Help Due To Loan Sharks?
If you have been taken in by these rogue lenders, the team will work with you to help deal with them. You do not have to be ashamed of being coned by these sharks, they are very clever and experienced in convincing you to lend from them.
They will always start off nice and change as soon as you receive the money. Borrowers and the public are an important part of the process and should not be afraid to come to the team to voice their concerns to prevent this from happening to anybody else.