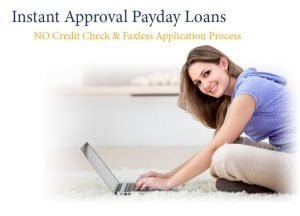 We are always on the lookout for New Payday Lenders high acceptance and good Payday Loans Companies.
Sometimes they appear and disappear without warning!
Although we are constantly looking for new payday type lenders, we only advertise payday loan companies that are reputable and are registered with the Financial Conduct Authority on this website which give approvals in minutes.
Want to find new payday lenders?
This is for your own protection and peace of mind and to ensure you will be treated fairly throughout the whole loan process, from the initial application, right through to the conclusion of the loan agreement at the end.

There are actually less payday lenders now since the Financial Conduct Authority "weeded out" a lot of the unscrupulous lenders in their 2015 purge.
It also means that the payday loan lenders that continue to operate, do so under the new terms that have been brought in.
This "purge" included companies like Wonga, who ended up paying out refunds to a large number of their customers, due to them overcharging them in fees and exceptionally inflated interest charges.
The New Payday Loan Lenders Regulations makes it safer for borrowers
Right now, every payday lender and yes, even Wonga (now deceased!), must all comply with the new regulations, which is great news for consumers wanting to borrow.
There are now some new payday lenders entering the payday loan market again and most are now allowing you to pay the advance back over longer periods.
The original payday loan model was to get a fast cash advance and then pay it all back on your next pay day in full.
Now many new payday loan lenders allow you to repay the advance back over a few months instead if you wish.
This can really help with budgeting your finances.
Interest rates and the amount of fees that can be charged are all now restricted in the amounts, which all helps to make payday loans more affordable.
Payday loans are only for short term, emergency and unforeseen expenses and should not be used for long term loans.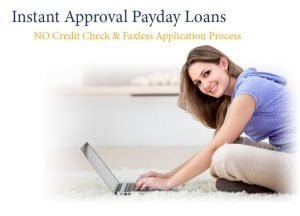 It really depends on the amount you want to borrow as the payday loan maximum is £2,000 and the personal loan maximum is £3,500.
When you go to the pages linked, you will see a banner to click on, which will open up the application form.
Once you go through the form and complete all the questions with answers, as the end, you just click on the Submit button.
This sends your details to a number of approved lenders to see which ones match your criteria for your new loan.
Our system will start with the New Payday Lenders that charge the lowest interest for the new loan first and then work it's way down the lenders to see which one you are accepted with.
This means you will get the best rate loan for your particular circumstances and it will save you from applying all over the internet leaving lots of credit search footprints too.
Find new payday loan lenders on this website and feel free to apply online to get a new loan quotation that is tailored to your own financial circumstances.