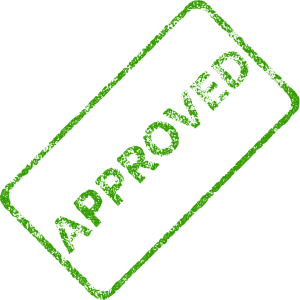 How to be Approved for a Loan – sometimes life brings with it some expenses that we just can't cover out of pocket.
In order to cover these unexpected expenses, many people decide to take out a loan from a local lender.
Not everyone, however, is eligible for a 'good' loan.

Want to Know How to be Approved for a Loan?
Most people can get approved for a loan, but not everyone can take out the same type of loan.
People with good credit tend to get better rates and terms for the loans that they qualify for.
Those with poor or limited credit on the other hand, usually get lower limits and higher rates—which is good in a sense, but can add up quickly.
Regardless of your financial history, it's possible to learn how to be approved for a loan.
To learn how to be approved for loans, read on.
How To Be Approved For A Loan: What To Know
As mentioned, most people can qualify for a loan.
The amount that they qualify for, however, does depend on factors like their financial history and ability to repay the loan.
Your credit score and history
Your credit score and history both hold a lot of weight when it comes to qualifying for a loan.
As they say, the better your credit, the more likely you're to be accepted for better loans.
Your credit report records the history of your credit transactions and applications over time.
Occasionally, you'll be scored based on those parameters; the resulting score is your credit score.
Various factors can affect your credit score, including frequent credit applications, missed or late payments and being turned down for credit.
You can check your credit score online. Nowadays, many financial institutions have integrated applications that allow you to reference your credit score instantaneously, so you can check at any time.
The 'Right' Loan
Even if you apply for a loan, you likely won't get approved if it's not a loan that suits your needs.
So, let's say, if you apply for a large loan with limited credit, your lender likely won't approve your loan due to your lack of credit history.
A lender will see if you can repay your loan each month, which is why you should aim for a loan that's manageable.
Many reputable lenders warn prospective borrowers about 'borrowing too much,' suggesting that they only borrow enough funds that they can cover in monthly repayments.
It's best to apply for a loan that suits your needs.
If you have relatively good credit, you can try to borrow a larger amount of funds at a favourable rate.
However, if you are not in that position, it is better to aim for smaller loans with good enough rates, as long as you can make the payments each month.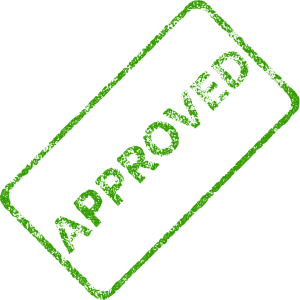 Get Approved For A Loan
This is really what you want to know and you need to get the loan approved right away.
The loan companies that we advertise on this website understand that not everyone has perfect credit, but they also realise that something that happened years ago in your credit history should not stop you getting credit today.
This is the basis that these new loan lenders assess you on. That is, your ability to repay your new loan now, which makes a lot of sense.
So, if you have a regular income coming in, which could be employment wages or salary, self employed income, regular money from relatives or interest from savings and even if you are on regular benefits like Universal Credit.
Why not try the loan companies we have on this website and click on the links and banners to get more information and apply or go to the top Menu and go to the application pages for how to be approved for a loan.